Lockridge: What you Need to Know - A Training Video
Watch the 8-20-15 Training Video Here
On August 20, 2015, State Appellate Defender Office (SADO) sentencing expert, Anne Yantus, and Criminal Defense Attorneys of Michigan (CDAM) member and accomplished practitioner, Margaret S. Raben, discussed the implications of the Michigan Supreme Court's July 29, 2015 decision in People v Lockridge __ Mich __ (Docket No. 149073) before a live audience in Detroit at the State Appellate Defender Office. The training was simultaneously broadcast to nearly 200 practitioners via an online webinar.
In Lockridge, the Court held that the Michigan sentencing guidelines create a mandatory minimum sentence range that violates the rule of Apprendi v New Jersey, 530 US 466 (2000), and Alleyne v United States, 133 S Ct 2151 (2013), and thus violates the Sixth and Fourteenth Amendments because the sentencing scheme uses judicial fact-finding in the scoring of the offense variables.
Learn what experienced practitioners are saying about the opinion and how it will affect felony sentencing going forward.
View the video of the August 20, 2015 session.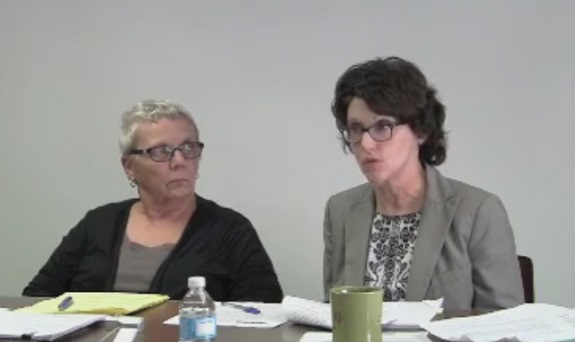 Additional Lockridge Resources:
PDF: Answers to Lockridge FAQs by Anne Yantus.
PDF: United States Sentencing Commission Departure and Variance Primer referenced in Webinar.
Additional Lockridge Training:
On August 28, 2015, the Wayne County Criminal Advocacy Program (CAP), in partnership with SADO through a grant by MCOLES, is hosting "Negotiating Plea Agreements in the Era of Advisory Sentencing Guidelines" at 1:30 pm in the Coleman A. Young Municipal Center. Visit the CAP website for more information.