Michigan's First Offense OWI Expungement Law
Lawyer's Guide to Michigan's

First Offense OWI Expungement Law
On August 23, 2021, Governor Gretchen Whitmer signed Enrolled House Bills 4219 and 4220. These bills amended the current expungement laws to allow the expungement of a "first violation operating while intoxicated offense." While these bills collectively provide a significant opportunity for those with drunk driving convictions to remove the stigma of a DUI conviction, they are imperfect in their execution. This article addresses the "nuts and bolts" of expungement, the potential pitfalls that the practitioner may experience on behalf of their clients, as well as some of the limitations of this new DUI expungement law.
Effective Date
The plain language of the new expungement law suggests that it takes "immediate effect." However, this is easy to misunderstand. Under the Michigan Constitution, all new laws do not take effect until 90 days after the end of the session, unless two-thirds of both houses of the Legislature support it.fn.1 If two-thirds of both houses of the Legislature had wanted this law enacted earlier, they could have voted to do so. Instead, the Act provided for a specific effective date outside of the additional 90-day waiting period, to wit, February 19, 2022. So, the phrase 'immediate effect" will mean that the law will take effect on February 19, 2022. This extended effective date is useful as it gives both courts and counsel plenty of time to begin formulating suitable processes for handling these matters.
Determining Eligibility
Unlike many other misdemeanors and felonies, which will soon begin automatically being removed from criminal records,fn.2 first offense DUI expungement requires judicial oversight and approval. One reason such judicial oversight and approval is necessary is because the court before which the petition3 seeking expungement is filed must verify the petitioner's eligibility. By its own definition, the expungement law only allows an expungement of a "first violation operating while intoxicated offense."fn.4 It also only applies to the first violation received chronologically, even if the petitioner has received multiple "first offense" OWI convictions.fn.5
The law elaborates on the definition of "first violation OWI" to include the following DUI first offenses:fn.6
•

Operating with Combination Alcohol/Drugs
•

OWI High BAC ("Superdrunk")
•

Allowing an Intoxicated Person to Operate
•

OWVI ("Visibly Impaired")
•

Minor with any BAC ("Zero Tolerance")
•

Operating with the Presence of a Controlled Substance conviction.
The following first offense DUI violations cannot be expunged:fn.7
•

OWI/OWVI/Combo Causing Serious Impairment of a Bodily Function,
•

OWI/OWVI/Combo Causing Death
•

OWI w/Child under 16-Years ("Child Endangerment").
The Expungement Law will also not allow an expungement if you have already had a first offense expunged. That means that this will only be allowed once in your lifetime.fn.8 A petitioner will become ineligible if they are convicted of any misdemeanor or felony during the waiting periods described below, and a petitioner cannot have a pending criminal case while their petition for expungement is pending with the court.fn.9 This means any minor criminal offense during the waiting period will reset the clock on eligibility.
Applicable Waiting Periods
There is a waiting period of either five or seven years for first offense OWI expungements.fn.10 Most of the first offense OWI expungements will be available after five years, including cases where the OWI conviction was concurrent with a felony conviction, as might occur when the petitioner was also charged with felonies commonly occurring with the OWI like Fleeing and Eluding, Resisting/Obstructing, and Carrying a Concealed Weapon. The seven-year waiting period only applies to persons, whose cases involve multiple concurrent felonies, who also wish to have the multiple felonies expunged at the same time.fn.11 However, it would still be possible to expunge the first offense OWI and a single felony after five years and then wait to expunge the other felonies later. It just wouldn't make good economic sense.
All waiting periods begin to run after the petitioner has completed all jail and/or probation ordered.fn.12 Consequently, a successful petition for early discharge from probation under the recently updated sentencing laws will result in a shortening of the overall waiting period,fn.13 and as best practices, clients should be advised of this fact when they are sentenced for an expungement-eligible OWI offense.
An unsuccessful petition for first offense OWI expungement triggers a new three years before petitioner can apply again.fn.14
Limitations of a Successful

Michigan DUI Expungement
The successful expungement of a first offense OWI will remove the conviction from the petitioner's criminal record. Due to the large number of potential consequences that are collateral to a DUI conviction,fn.15 such criminal record expungement is of tremendous benefit to the petitioner. The second biggest potential benefit to a successful first offense expungement is that the "expunged" offense cannot be used for enhancement purposes. Thus, as currently structured under all applicable law, a second OWI picked up within 7 years after a successfully expunged first offense OWI must be written as a first offense. The same is true relative to lifetime lookback under Heidi's Law for felony OWI.fn.16
However, it is important for a petitioner to understand the limitations that apply to a successful OWI expungement. For example, even after a successful expungement, the State of Michigan will continue to keep a non-public record of the charge and conviction. This non-public record will be available to police, prosecutors, probation officers and judges. This means, among other things, that a judge can consider a prior expunged DUI in determining that a more draconian sentence is appropriate for a new "first offense" DUI. Prosecutors can also consider a prior expunged OWI in evaluating whether to engage in plea negotiations after a subsequent OWI arrest.
Additionally, some employers and professional licensing agencies such as the Michigan Department of Licensing and Regulatory Affairs (LARA) will have access to this non-public record. Consequently, an OWI expungement may still impact the successful petitioner's employment opportunities. This is particularly true because the OWI expungement law specifically precludes the Michigan Secretary of State from removing the expunged OWI conviction from the petitioner's driving record.fn.17 This means that many employers would still "find" the expunged OWI conviction listed on the petitioner's driving record for at least seven years after the original conviction date. After seven years, the public driving record will continue to show the conviction as one prior reportable driving conviction.
Enhanced Driver License

Sanctions Remain
Even after seven years, the expunged OWI conviction will remain visible on the petitioner's master driving record with the Secretary of State. Consequently, if the petitioner re-offends, the Secretary of State, upon learning of same, could assess driving sanctions considering the expunged first offense OWI. In this case, the "two within seven, three within ten" paradigm still applies.fn.18 The new expungement law specifically requires that even if a first offense OWI is expunged from a criminal record, it cannot be removed or expunged from the Secretary of State Record, thus keeping the conviction available for enhanced Secretary of State penalties if another offense is committed.fn.19
Once it has been determined that a petitioner is eligible based on the above, the next step will be to prepare an application to set aside the conviction. The law provides a veritable check list of items that must be completed prior to or concomitant with the petition for OWI expungement. This list can be found on SCAO court form MC227. Initially, you will need to obtain a certified copy of each conviction to be expunged. Your client must then complete the form before a notary. After that, five copies need to be made and taken to the court. The court may give you a hearing date at that time and you need to prepare and file a Notice of Hearing. Your client then needs to obtain a completed fingerprint card from a local police agency. Once that is all received, you will submit a copy with the fingerprint card and $50.00 check to Michigan State Police, to allow the Michigan State Police and FBI to do a background check to ensure that the petition is eligible.fn.20 Remaining copies will be sent to the Michigan Attorney General's Office, local prosecuting attorney, and the court. All of these steps and procedures are necessary simply to schedule the hearing to allow a Judge to consider the expungement.
Judges Are Afforded Wide Discretion and

Latitude in Granting or Denying the Expungement Petition
The most difficult part of the process will be convincing the judge to grant the expungement. The expungement will be filed with the same judge who handled the OWI, unless they are retired or unavailable.fn.21 The new law specifically instructs that judge to consider whether the petitioner has benefited from any of the rehabilitative or education programs that they ordered or that the petitioner voluntarily participated in.fn.22 Essentially, the expungement should only be granted if the judge is convinced that the petitioner has benefitted from those programs. This is likely to mean that many judges will require proof that the petitioner has maintained abstinence from alcohol, and possibly drugs as well, for the years transpiring between the OWI conviction and the expungement petition. These factors will look familiar to practitioners familiar with driver license restoration cases. While the judge is "not constrained by the record made at sentencing," nor required to determine continuing sobriety, they are allowed to deny the expungement if you did not avail yourself of the programs intended to promote such sobriety.
Final Thoughts and Practice Tip

s
Many of Michigan's practitioners have likely already fielded numerous emails and telephone calls from prior clients and others seeking expungement of an OWI conviction. Before transitioning from caller to client however, a fee will need to be determined. Like all professional fees, practitioners will need to consult the Michigan Rules of Professional Conduct 1.5. Accordingly, and considering that the process for verifying eligibility, preparing a petition notice of hearing and proof of service, obtaining or helping the client to obtain all the accompanying documents will be a time consuming one, fees should be set in consideration of these facts.
Additionally, it will be important to manage expectations and carefully consider each client's particular circumstances to determine if the expungement will satisfy their individual goals. Considering that the OWI conviction remains on the petitioner's driving and non-public record, many will decide that expungement is not worth the effort or the cost. And while it is possible for a petitioner to pursue expungement in pro per, thereby saving the attorney fees, there are just too many potential pitfalls to make this viable for most.
Nevertheless, in light of the large numbers of OWI convictions each year in Michigan, there will likely be no shortage of potential clients, and this new law opens up the possibly for a new and rewarding practice area for many practitioners.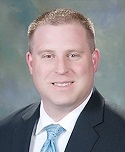 Ryan Ramsayer has been an associate attorney with the Barone Defense Firm for twelve years. Originally from Northern Minnesota, he came to Michigan to study law. While enrolled at MSU he was fortunate to participate in the Geoffrey Fieger Trial Practice Institute. The two-year program provided training in the specific skills required for successful trial advocacy. Following his graduation in 2009, Mr. Ramsayer began defending intoxicated drivers at the Barone Defense Firm. He has now successfully represented hundreds of clients in all phases of their litigation, having filed countless motions, conducted extensive hearings and trials, and won impressive victories. Mr. Ramsayer was as a member of the United States Marine Corps infantry and served honorably in Afghanistan. Consequently, he is a firearms and firearms law expert as well. As a USMC infantry veteran, a fighter, a leader, and a counselor, Mr. Ramsayer proudly helps those in need and uses his considerable skills and talents to stand up for the Constitutional rights of all.

Patrick T. Barone is the founding partner at Barone Defense Firm. With offices in Birmingham and Grand Rapids, the Firm primarily handles intoxicated driving cases, including those involving death or serious injury. Mr. Barone is an adjunct professor at the Western Michigan University/Thomas M. Cooley Law School and the author of five books including the two-volume treatise Defending Drinking Drivers, which is considered a seminal work on the subject. Additionally, he has authored more than 100 legal articles on a variety of criminal defense topics. Patrick is a popular speaker, and teaches legal concepts, trial skills and forensic science to others at national and state conferences, workshops and seminars attended by lawyers, judges, doctors, and scientists. He is also frequently asked to provide expert commentary in newspapers, on television and on radio. Patrick has been listed as "Seriously Outstanding" by SuperLawyers, and since 2009 has been included in America's Best Lawyers. He has an "AV" (highest) rating from Martindale-Hubbell. Mr. Barone has been certified as an instructor and practitioner of the Standardized Field Sobriety Tests and has also attended a 24-hour certification course at National Patent Analytical Corporation (the manufacturer of the DataMaster) and has thereby been deemed competent by the manufacturer to operate, perform essential diagnostic verifications and calibration checks on the DataMaster. Mr. Barone is the founding president of the Michigan Association of OWI Attorneys and a Sustaining Member of College for DUI Defense. Patrick is a graduate of the Gerry Spence Trial Lawyer's College and is also a psychodrama TEP (Trainer, Educator and Practitioner). He is the only Michigan lawyer so certified. In this capacity he provides trial skills training and personal growth workshops in conjunction with the Michigan Psychodrama Center. He can be reached at pbarone@barone.legal. You can find him on the web at
www.baronedefensefirm.com

Ryan Ballard is an associate attorney at the Barone Defense Firm where he educates and empowers clients who are charged with intoxicated driving, various drug and weapons crimes, crimi- nal sexual conduct, domestic violence, assault, white-collar financial fraud and prescription fraud in both State and Federal Court. He is passionate about guiding clients of the Barone Defense Firm through the complexities of the legal system. He is also passionate about actively listening to clients' worries and concerns and then helping them find possible solutions to their legal problems. Mr. Ballard holds a political science degree from Western Michigan University and a law degree from Thomas M. Cooley Law School. As a law student, he worked as a judicial clerk in the Oakland County Circuit Court and as a probate advocate in the Kalamazoo County Probate Court. He was also formally trained and certified as a mediator by the Oakland County Mediation Center.
Footnotes
1. Michigan Const. 1963, Art. V, § 21.
3. MCL 780.621c(3): "…a conviction for a first violation operating while intoxicated offense that may be set aside upon application is not eligible for and shall not be set aside without application under section 1g."
4. MCL 780.621(3): "The prohibition on setting aside a conviction for operating while intoxicated under subsection (1)(d)(i) does not apply to a conviction for a first violation operating while intoxicated offense if the person applying to have the first violation operating while intoxicated offense conviction set aside has not previously applied to have and had a first violation operating while intoxicated offense conviction set aside under this act…."
5. MCL 780.621(4)(d). Requiring no "prior convictions" of a drunk driving offense.
7. MCL 780.621c(1)(d)(ii).
10. MCL 780.621d(2)(As Amended March 9, 2022). Also, while not specifically enumerated, it would likely require all payments on fines and costs be completed.
11. MCL 780.621d(1)(As Amended March 9, 2022) but see also MCL 780.621b, which limits felonies that can be considered "concurrent."
15. https://nij.ojp.gov/topics/articles/beyond-sentence-understanding-collateral-consequences (last checked September 8, 2021).