Training and Resources
SADO/CDRC Subscription Information and Westlaw Package
MAACS Attorneys receive greatly discounted subscription rates to www.sado.org and its resources and services produced by DO's Criminal Defense Resource Center. Yearly subscriptions run from October 1st through September 30th.
MAACS lawyers can take advantage of one of the following discounted services:
Appointed Appellate Counsel Web Subscription - $250. Limited to MAACS Roster Attorneys Accepting Appointed Appeals.
Access to all of the resources described below PLUS additional research support, including an annual subscription to Westlaw, allowing unrestricted access to all state and federal case law and secondary legal sources and more; an annual membership to the National Association for Public Defense, allowing access to hundreds of free trainings, webinars, and additional resources; and CDRC/MAACS Research Support Services, including consultation and support in use of the above services in court-appointed appellate matters.


MAACS Research PLUS Web Subscription - $50 annually. (Valued at $190). Online access at www.sado.org to SADO's Brief Bank, monthly emailed copies of the Criminal Defense Newsletter and appellate decision summaries, online and PDF access to the most current Defender Trial, Plea & Sentencing, Motions and Habeas Books, and practical manuals, including the "Defender Guide for Attorneys: Policies and Procedures of the Michigan Department of Corrections," "Defender Evidence Manual Annotated," "Defender Guide to Michigan's Commutation Process," "Defender Guide to Search & Seizure in Michigan," "Defender Appellate Manual," the "Reentry Guidebook," the "Representing Individuals Facing Juvenile Life Without Parole Manual," and the "Defender Sentencing Guidelines Manual Annotated.

Access to a Misconduct Database, Expert Witness Database, User Pleadings, Training Video Archive and 24 hour access to a criminal defense attorney-only e-mail and web-based forum with over 1,500 criminal defense attorney subscribers.

MIDC Contacts for Expert/Investigative Assistance
MAACS attorneys who seek funding for expert or investigative assistance should contact the corresponding contact from this list. For more information, contact the corresponding Michigan Indigent Defense Commission Regional Manager. 
MAACS CLE Policy
The MAACS CLE Policy and Request for CLE Credit Form can be found here.
MAACS Virtual Case Rounds and Writers' Roundtable
In addition to its regular, annual trainings, MAACS offers two other programs to its attorneys: Case Rounds and Writers' Roundtable.

Participation in both programs is limited to MAACS roster attorneys, and size may be limited. Registration information is provided via email. All that is needed to participate is a computer or mobile device with a camera and a microphone. Sessions typically last about an hour, and MAACS CLE credit is available for both programs.
Virtual Case Rounds
MAACS Virtual Case Rounds are offered twice a month. Case Rounds allow MAACS attorneys to meet virtually with their colleagues to discuss case issues, brainstorm, strategize, and offer advice from the comfort of their homes or offices. Each session begins with a brief discussion on a specified topic.

Writers' Roundtable
The Writers' Roundtable is offered monthly and gives MAACS attorneys a place to have in-depth discussions about their writing. Each meeting focuses on one or two pieces of writing; attorneys work together to provide suggestions and advice, and to edit the pieces in real-time. 
MAACS Trainings
MAACS and CDRC are committed to providing high quality training opportunities to members of the roster. Trainings for MAACS Roster Attorneys take place throughout the year, in various locations across the state, and through webinars and live stream.
Upcoming trainings can be viewed on the Event Calendar.

Past Orientations and Fall Trainings
Past Roster Attorney Orientations and Annual Trainings are available in the training video archive. (Must be a SADO/CDRC Subscriber to access. Contact Heather Waara at hwaara@sado.org for access.) 
Motion to Remand and Ineffective Assistance of Counsel Trainings
Appellate Writing Workshop
SADO and MAACS host an annual Appellate Writing Workshop designed for court-appointed criminal appellate practitioners. Participants have rated the conference extremely well, remarking:
"I can't say enough positive things about my experience in this workshop. I actually sent a text message to a friend on the MAACS list telling her to make sure she signs up next time the workshop is offered before leaving the parking lot Saturday after the training!"

"The seminar was life-altering for me. I learned new ways to analyze my cases, to write briefs, and to prepare for oral arguments, as well as new methods to develop and maintain good client relationships."

"Every one of the instructors was kind, knowledgeable, and seemed eager to help us become better appellate attorneys. Their energy made it enjoyable to be there, even on a Saturday morning."

"I had an amazing time."

"It was well worth my time to attend and I look forward to future conferences."
2015 Appellate Writing Workshop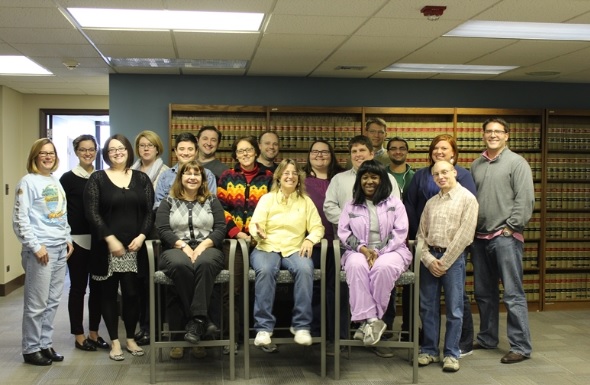 2016 Appellate Writing Workshop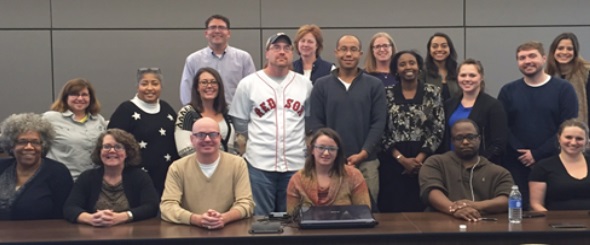 2017 Appellate Writing Workshop

2018 Appellate Writing Workshop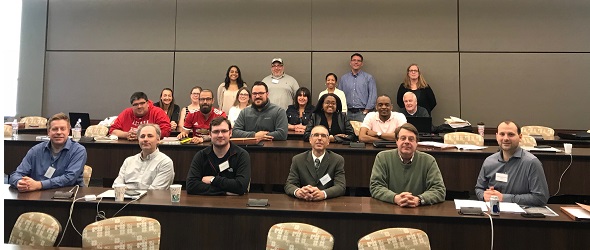 2019 Appellate Writing Workshop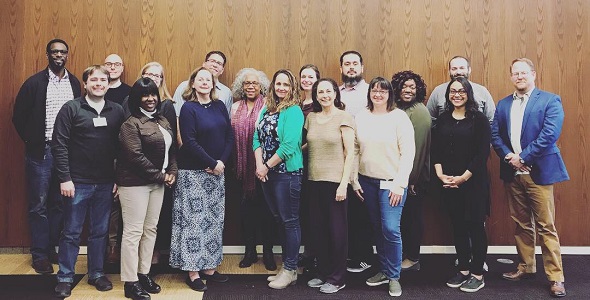 2021 Appellate Writing Workshop
2022 Appellate Writing Workshop
Word Processing Resources
Paginating an Appellate Brief in Microsoft Word (for PC)
Paginating an Appellate Brief in Microsoft Word (for Mac)  
Creating and Index of Authorities Using Westlaw's Drafting Assistant
Creating Tab/Dot Leaders for a Microsoft Word Document